Rik Mayall died this morning (Monday June 9th 2014) at his home in London aged 56. The comedian and actor was known and widely loved for his anarchic, high-octane style which spilled over into his real, larger-than-life persona. As the genius behind some of the world's

best-remembered comedy characters of the last 35 years, including Rick in The Young Ones, Richard Richard in Bottom, two different incarnations of Lord Flashheart in Blackadder and the devious politician Alan B'Stard in The New Statesman, Mayall leaves behind a host of wonderful sayings and extraordinary scenes.
"Sometimes it must be difficult, not to feel as if
"When fascists keeping trying to push you over it
"Are they the lemmings, or are you Cliff?
As Rick in The Young Ones (1982 – 1984)
Re Posrt from ABC News Ausrtralia - 7.30am 10th June 2014
Rik Mayall, the comic actor who pioneered a new wave of British television comedy in the 1980s, has died aged 56, his management company says.
Famed for his anarchic comic style, Mayall co-wrote and starred in the BBC sitcom The Young Ones, played the corrupt but suave politician Alan B'Stard in The New Statesman, and made notable appearances alongside Rowan Atkinson in Blackadder.
"We are deeply saddened to announce the death of Rick Mayall who passed away this morning," Geoff Stanton from Brunskill management said on Monday.
"We are devastated and he will be missed by all who knew and loved him."
His management company did not give the cause of death but said further details would be released soon
Police say there are no suspicious circumstances.
Mayall had a serious quad bike accident in 1998 which left him in a coma for five days.
He was one of a generation who performed what came to be known as alternative comedy - off-beat, often surreal and, particularly in Mayall's case, violently slapstick routines in London's Comedy Store club with his long-time comic partner Adrian Edmondson, Alexi Sayle and the female double-act Dawn French and Jennifer Saunders.
That troupe went on to successful TV careers, largely sweeping aside a previous generation of more traditional acts.
Filmography
Shock Treatment (1981)

The Young Ones (1982 - 1984)

Blackadder (1983)

Blackadder II (1986)

Drop Dead Fred (1991)

The New Statesman (1987 - 1992)

Bottom (1991 - 1995)

The Wind in the Willows (1995)

Guest House Paradiso (1999)
Mayall made a brief foray into Hollywood in the 1991 movie Drop Dead Fred, starring as a young woman's obnoxious imaginary friend, but was unable to recreate the enormous success he enjoyed in Britain.
His edgy, aggressive performances were an inspiration to a generation that followed.
David Walliams, co-creator of Little Britain, one of the BBC's most successful comedy sketch shows of recent years, tweeted: "I am heartbroken that my comedy idol growing up Rik Mayall has died. He made me want to be a comedian."
The co-producer of The New Statesman, Lawrence Marks, says the screen persona Mayall played could not have been more different to the man he knew.
"He was a gentleman; he was a quiet, polite, caring gentleman. That's the way I would describe Rik," he said.
"He was the antithesis of the characters he played."
Blackadder producer and writer John Lloyd also worked closely with Mayall.
"He was the most extraordinarily good actor, as well as being an amazing live stand-up comic," he said.
"It was one of the great treats to see Rik Mayall live on stage."
Rik Mayall's character in The Young Ones was a Cliff Richard-obsessed sociology student and this evening the veteran pop star paid tribute to the comedian, who died today aged 56.
Sir Cliff said: "I became a fan of his when he was in The Young Ones show and was always thrilled when he used my name during his series.
"I am so sad at his parting."
In 1986 the singer recorded a charity version of his hit single Living Doll with the Young Ones cast for Comic Relief.
Stephen Fry has tweeted his sadness at the death of "comedy genius" Rik Mayall, a friend with whom he starred in the play Cell Mates.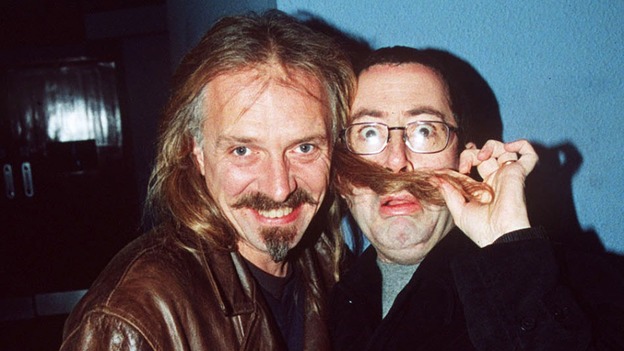 Ben Elton, who was a university contemporary of Rik Mayall, has paid tribute to the Young Ones star, who died today aged 56.
Read: Ade Edmondson: I feel privileged to have known Rik
He said: "I met Rik when I was 18 and his friendship and extraordinary comic talent have been an inspiration to me ever since.
"I owe him so much, he changed my life utterly when he asked me to co-write The Young Ones with him and he was with me on the day I met my wife. He always made me cry with laughter, now he's just made me cry."
Ade Edmondson: I feel privileged to have known Rik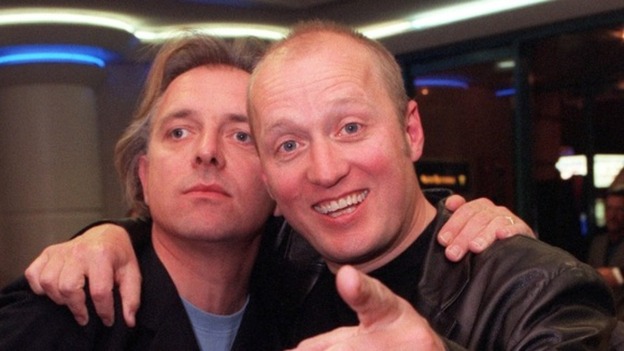 Actor and long-time friend Adrian Edmondson said of Rik Mayall: "There were times when Rik and I were writing together when we almost died laughing. They were some of the most carefree stupid days I ever had, and I feel privileged to have shared them with him.
"And now he's died for real. Without me. Selfish b*****d."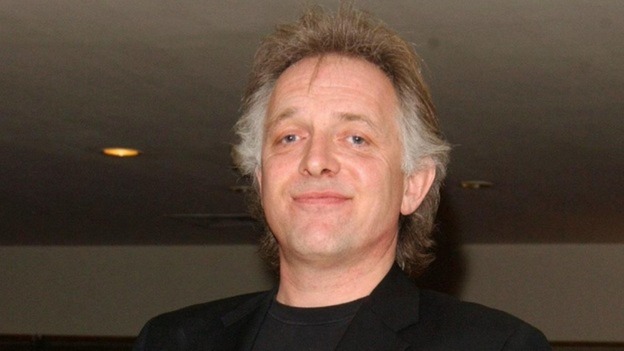 Responding to enquiries about the death of comedian Rik Mayall today, a Scotland Yard spokesman said officers were called by London Ambulance Service to a house in Barnes, south-west London at around 1.20pm where "a man, aged in his 50s, was pronounced dead at the scene".
The death is not believed to be suspicious, he added.
Comedia David Walliams and actress Helen Lederer, who appeared alongside Rik Mayall in The Young Ones, were among the comics and writers paying tribute to the star, who died today.
Blackadder producer John Lloyd has described Rik Mayall as "just extraordinary".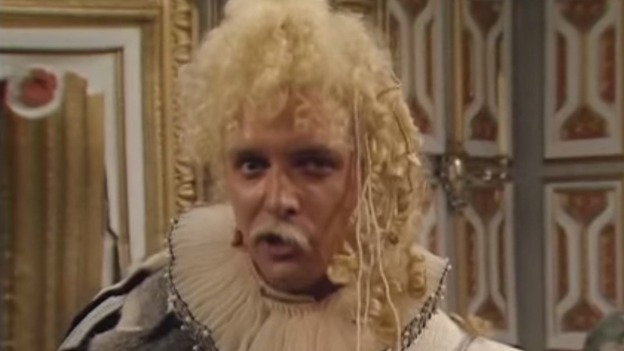 Rik Mayall, who has died aged 56, in a scene from Blackadder. Credit: YouTube/BBC
Speaking to BBC News, he said: "It's really a dreadful piece of news.
"I remember going to the very first night of the Comedy Store and thinking 'Where does this come from?'.
"It was the most extraordinary thing, him and Ade Edmondson doing the Dangerous Brothers, they were called, and you just felt you were in the presence of something, a whole revolutionary thing."
ITV News asked Twitter users for their favourite memories of Rik Mayall, who has died aged 56.
Rory Bremner has paid tribute to fellow comedian Rik Mayall, who has died aged 56.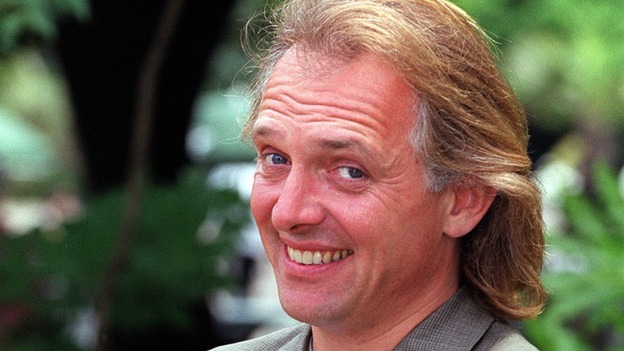 Rik Mayall, who shot to fame playing Rick in The Young Ones, was 56 and his career included appearances in shows including Blackadder, Bottom and The New Statesman.
He was left seriously ill after a quad bike accident in 1998 which left him in a coma for several days, but was working until recently.
Comedian and actor Rik Mayall died this morning aged 56, a spokesman for Brunskill Management said today.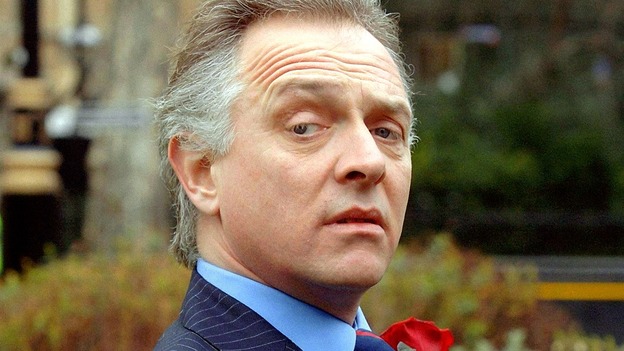 PA
More: Mayall death 'not suspicious'